The Cause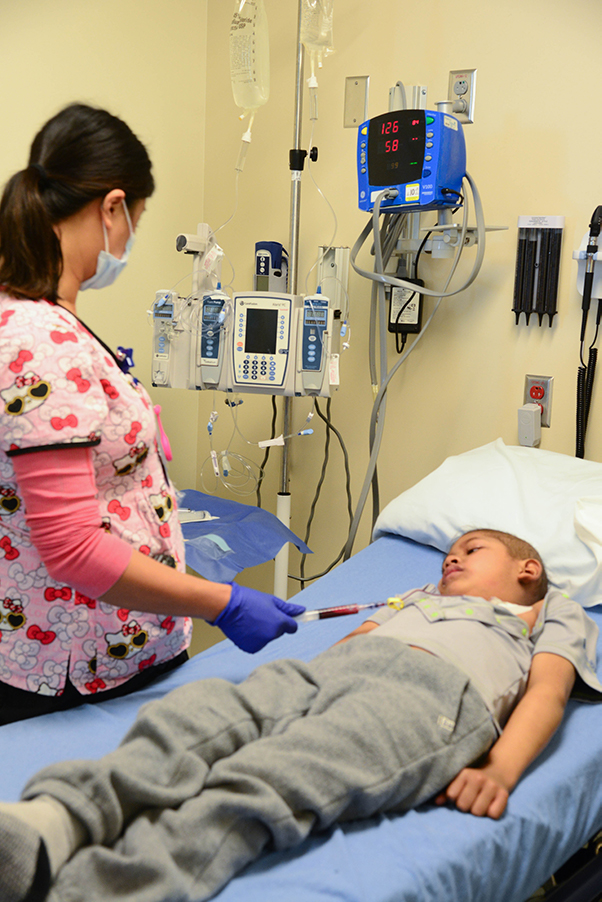 Use of Celebration of Champions® Funds
Hematology/Oncology Parent Liaison Program: Up to $140,000. Parents of children who have been treated at the Peckham Center are available to provide peer support to newly-diagnosed patients and their families, easing their transition.
Child Life Services: Up to $140,000. Specialists psychologically prepare patients and their families for procedures, tests, and surgeries using tools such as education, coping techniques, and school visits.
Counseling Services: Up to $80,000. Staff provide crisis intervention, supportive therapy, and referrals as needed to patients and families.
Clinical Psychologist: Up to $70,000. Psychologist serves children and their families in the Peckham Center, helping them to navigate their mental and physical health during the course of treatment.
Neuropsychological Testing: Up to $60,000. These tests provide vital information to help create a plan for the patient's ongoing medical care, documenting cognitive morbidity and response to interventions.
Celebration of Champions® is a tax-exempt 501(c)(3) charity, EIN 33-0170626
More information about Rady Children's psychosocial services can be found at http://www.rchsd.org/programs-services/cancer-blood-disorders