The Cause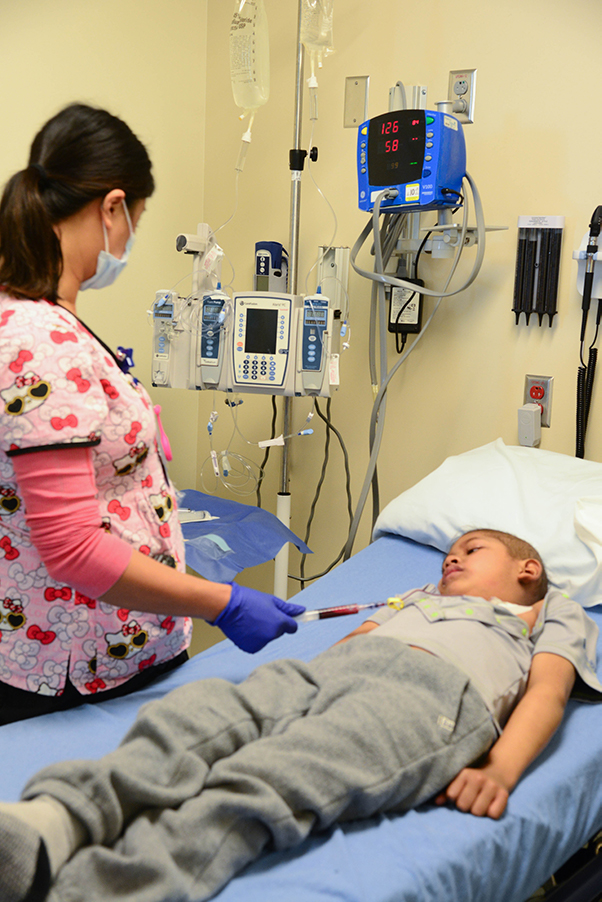 Use of Celebration of Champions® Funds
U.S. News & World Report has ranked Rady Children's cancer program among the nation's best for the ninth consecutive year. Celebration of Champions® funds unique cancer support programs offered at the Peckham Center, some of which are 100% dependent on philanthropy. These include:
Parent Liaison Program: Parents of children who have been treated for cancer or parents who have lost a child to cancer are available to provide peer support to other families.
Child Life Services: pecialists psychologically prepare patients and their families for procedures, tests and surgeries using tools such as education, coping techniques and school visits.
Counseling Services: Staff provide crisis intervention, supportive therapy, and referrals as needed to patients and families.
Activity Room Assistant: Activity room assistant focuses on the recreational and developmental needs of children and families.
Additional Emotional Support Programming and Peckham Center Greatest Needs: Programs that bring hope to patients and their families during traumatic times including bereavement and celebration of life program, family entertainment events, healing arts, integrative medical staff and programming, and the Center's greatest needs.
Celebration of Champions® is a tax-exempt 501(c)(3) charity, EIN 33-0170626
More information about Rady Children's psychosocial services can be found at http://www.rchsd.org/programs-services/cancer-blood-disorders