The Cause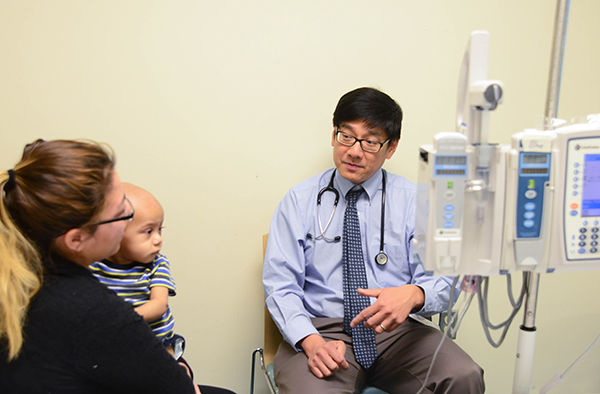 The Peckham Center for Cancer & Blood Disorders
Rady Children's Peckham Center is the largest pediatric hematology/oncology program in the region, serving San Diego, Imperial and Riverside counties. The Center's state-of-the art facilities are rated among the top 20 pediatric oncology programs in the U.S. by U.S. News & World Report.
The Peckham Center's hematology/oncology patient load has grown tremendously in the last decade. Each year more than 200 children are newly diagnosed with cancer and another 800 continue treatment. In total, more than 14,000 cancer related visits are made annually. And despite their parents' employment, more than 50% of the children treated at the Peckham Center have little or no private medical insurance.
The staff at the Peckham Center includes hematologists, oncologists, nurse practitioners, registered nurses, nurse case managers, educators and translators. The psychosocial team, supported by proceeds from the Celebration of Champions®, consists of a psychologist, psychosocial RN coordinator, social workers, child life specialists and parent liaisons. The training and experience these professionals provide are essential to children and their families coping with a hematology/oncology diagnosis.
Celebration of Champions® is a tax-exempt 501(c)(3) charity, EIN 33-0170626