The Event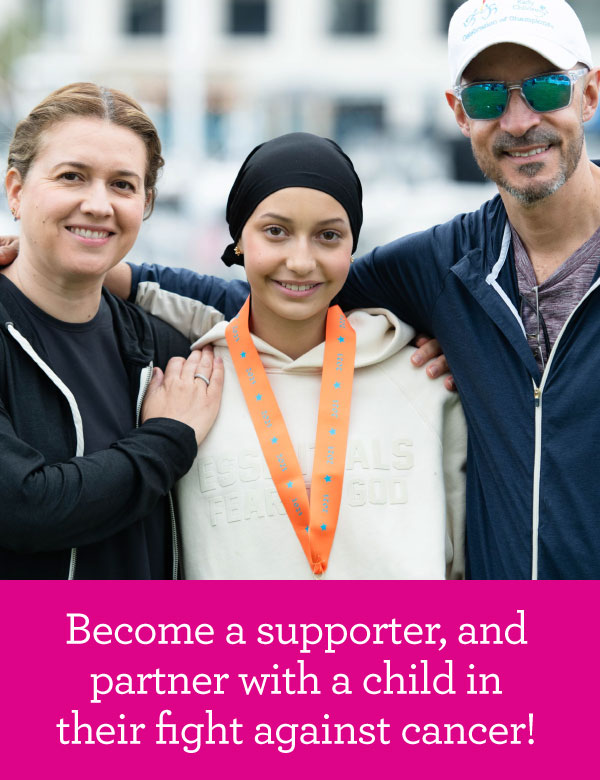 The Celebration of Champions® is a therapeutic day away from Rady Children's Peckham Center for Cancer & Blood Disorders for 350+ pediatric cancer patients and 2,000+ family and friends at San Diego's beautiful Embarcadero Marina Park North.
Our Champions- pediatric cancer patients- along with sponsors, family members and celebrities, perform an Olympic-style relay, passing the "Torch of Life" from one to another, symbolizing their spirit and determination to fight their life-threatening disease. There are other activities throughout the day including a ceremony honoring children who have passed on, a fun carnival for Champions, and a special closing ceremony.
This day of celebration also raises funds for unique cancer support programs at the Peckham Center that help patients and families from the first moment of diagnosis to their final treatment. These social, psychological and emotional support programs, which U.S. News & World Report has ranked among the nation's best, provide lifelines to patients' families devastated by their child's cancer diagnosis and the catastrophic cost of treatment. Many of these services would not be possible without the generous support of our Celebration sponsors. Click here to become a sponsor.
Thank you again for your partnership, it is an honor to work with you in this special cause.
Note: Due to the nature of this event, no tickets are sold, and it is closed to the public.
Watch the Celebration of Champions sponsorship video.