The Event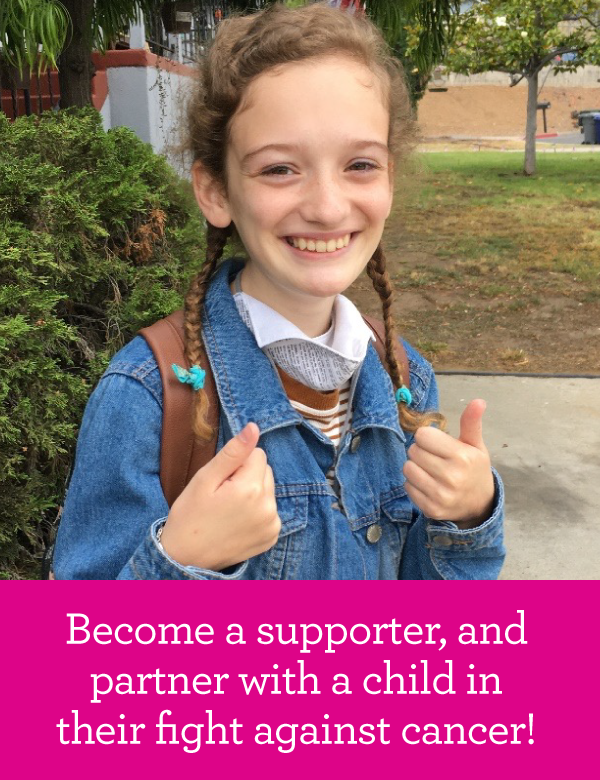 The Celebration of Champions® supports Rady Children's Peckham Center for Cancer & Blood Disorders.
This has been a roller coaster year. Again, we are disappointed to cancel the live Celebration of Champions event this year. However, in the indefatigable "fight on" spirit of our Peckham Center Champions, a virtual Celebration of Champions video will be released the morning of Saturday, May 15, the same date our live event was scheduled.
These challenging times continue to remind us of life's beauty and the importance of making every moment count. Our 2021 Celebration of Champions may look a little different but it will still give us all an opportunity to reflect on, and renew support for, our brave Peckham Center Champions as they journey through an exceedingly difficult time in their young lives.
This day of celebration raises funds for unique cancer support programs at the Peckham Center that help patients and families from the first moment of diagnosis to their final treatment. These social, psychological and emotional support programs, which U.S. News & World Report has ranked among the nation's best, provide lifelines to patients' families devastated by their child's cancer diagnosis and the catastrophic cost of treatment. Many of these services would not be possible without the generous support of our Celebration sponsors. Click here to become a sponsor.
The health of our Champions is always our top priority. Accordingly, due to the pandemic, although a live 2021 event is not possible, we have many surprises planned and are preparing an exciting virtual event for all our supporters on the morning of May 15th. This virtual opportunity will provide the ability to share new information about programs you fund at the Peckham Center, as well as touching Champion and Celebrity moments. Mark your calendars now for May 15th and another landmark Celebration of Champions.
Thank you again for your partnership, especially in these uncertain times. It is an honor to work with you in this special cause.
2012 Celebration of Champions - KUSI News Clip
×