Make a donation.
The La Playa Unit of Rady Children's Hospital Auxiliary Proudly Presents its 25th Annual Celebration of Champions®
As supporters of Rady Children's Hospital, the health of our medically fragile Champions and their families is our top priority.
Careful consideration of published coronavirus health guidelines necessitates cancellation of this year's Celebration of Champions® scheduled for May 16, 2020.
The good news is that with your participation, the landmark 25th Celebration of Champions is on track to be the most successful ever. As you know, many of the Peckham Center's support programs are funded solely by your contributions, and the need for these programs continues despite coronavirus fears. Your 2020 contribution will ensure no interruption to these crucial services. Additionally, for this 25th anniversary year, the Hospital's commitment to match every dollar raised hasn't changed... the impact of your contribution will be doubled.
Our fundraising efforts continue even without the physical Celebration, and our online fundraising site remains open at give.rchsd.org/celebrationofchampions.
This is the 25th year we celebrate the heroic efforts of children fighting cancer, their families and health care professionals. We have obtained a $1 for $1 match as part of this celebratory year- so the impact of your 2020 contribution will be doubled!
Rady Children's Peckham Center for Cancer and Blood Disorders offers one of the nation's top pediatric cancer programs. Funds from Celebration sponsorships and donations help fund the Peckham Center's award-winning social, psychological and emotional support programs for children and families during a critical time in their lives.
We're social! Share what Celebration of Champions means to you on Facebook, follow us on Twitter or post your photos on Instagram @celebrationofchampions.
Tweet
Follow @CofChampions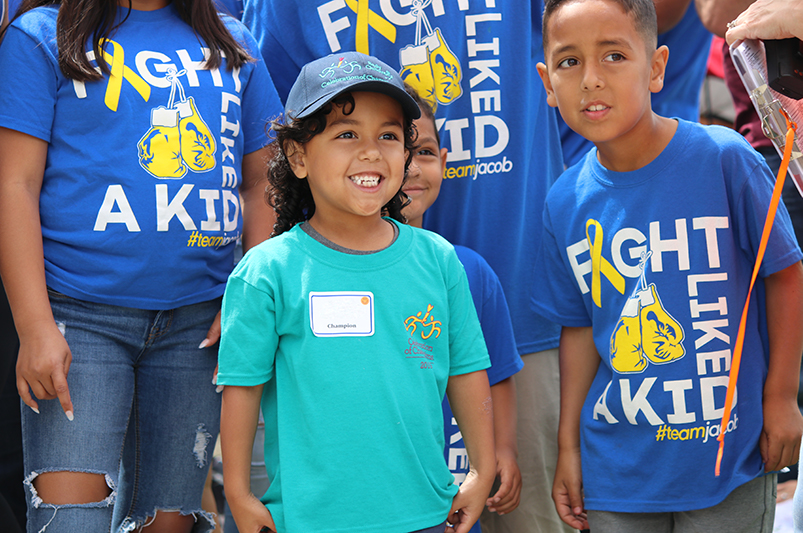 Latest Announcements
March 24, 2020
Though our silver anniversary 25th Celebration cannot physically take place, there is still much all of us can do to support the children and families we hold dear. Click here to see how you can continue to support the Celebration of Champions